Refer Your Friends to earn $20 credit and save on your bill!
CIK Telecom relies on word-of-mouth from our loyal customers to achieve success. We are providing a referral program to help you save on your monthly internet bill.
CIK customers who refer any friend who subscribe to any CIK Internet service plan will be awarded the following: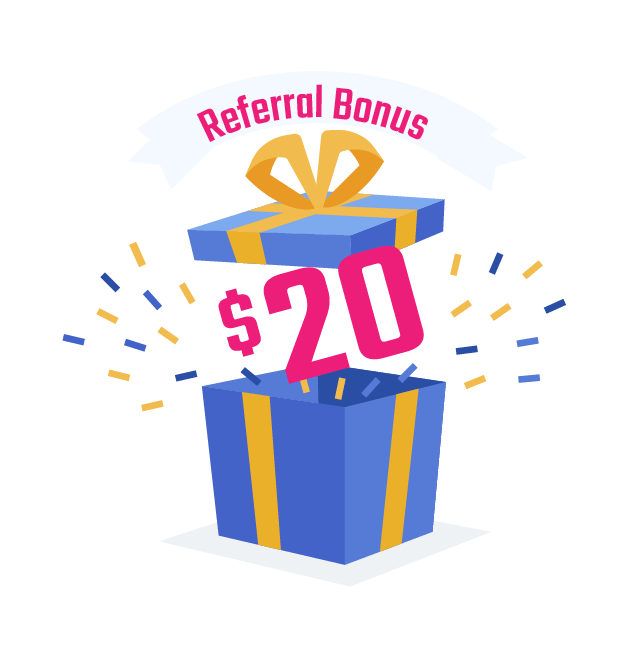 $20 referral bonus for the referrer, and $10 instant credit for the referee
Referral bonus credited after 30 days from the activation date of the new customer. One-time $20 credit for every new customer referral. One-time $10 instant credit for the new referees during sign-up. There is no limit on how many people you can refer!
* Referee has to provide existing customer's account details (Customer ID or registered phone number or email ID) while placing the order (maximum within 48 hours).