Tired of being gouged? Speak up for your rights for lower internet and cell phone bills in Canada
2020-01-30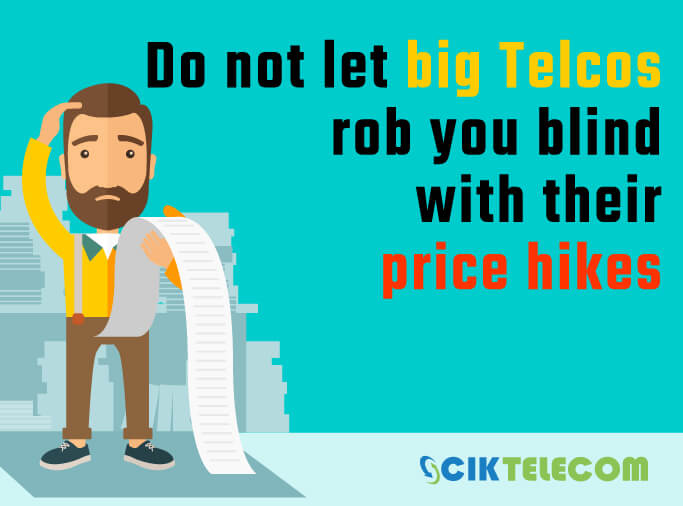 Tired of being gouged? Speak up for your rights for lower internet and cell phone bills in Canada
The Government told the CRTC to lower your internet and cell phone bills.
The CRTC took action and internet prices dropped.
Now: Big telecom companies want the Government to backtrack, and hike prices instead.
Speak up by sending a letter to your MP. With just 20 seconds of your time, you can help CIK Telecom keep fighting the good fight, to make sure the Government will not allow the big telecom companies to keep increasing internet rates . Don't let the big telecom companies gouge everyone in Canada.
Please follow the link below to send a letter to your MP. Your voice matters.
https://paylesstoconnect.ca/ciktel/
CIK Telecom is always on the forefront to fight for affordable internet accessibility for people in Canada. Our mission is to provide people with the lowest internet rates possible in Canada.