Team CIK Successfully Challenged the 65-Tonne Boeing Plane Pull
2018-05-29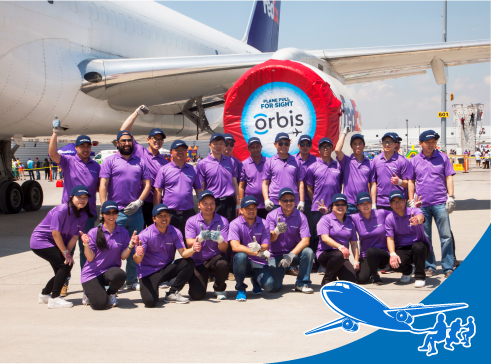 May 27, 2018, What an absolutely gorgeous day it was with a huge event going on at the FedEx Ship Center: The Orbis Fundraising to fight avoidable blindness. Orbis is an international non-profit non-governmental organization dedicated to saving eyesight worldwide. Orbis programs focus on the prevention of blindness and the treatment of blinding eye diseases in developing countries. 80% of visual impairment can be avoided or cured. There were a total of 38 teams and more than 1,500 people out on the tarmac supporting Orbis and the fight to end avoidable blindness.
CIK Telecom is so glad to have been one of the teams to celebrate Orbis'10th anniversary of the Plane Pull For Sight in Toronto! We are proud to that CIK Telecom's team had donated more than $2000 for this event. Our team successfully pulled a 65-tonne FedEx Boeing 757 Cargo Plane over 20 ft in distance in only 12 seconds, that's an incredible mark for our 20 CIK team members.
We want to thank everyone who had donated or came out to support us during the pull. And of course the biggest thank you goes out to the CIK team members who participated in pulling the airplane. Without your strength and determination, we would not have been able to do this. You all deserve a big round of applause. We look forward and will continue to be participants at next year's event, because it means a lot to us.