New CIK Store Grand Opening in Markham on November 1st 2017
2017-11-01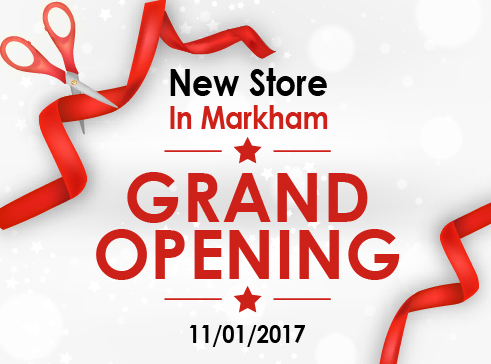 CIK Markham store at First Markham Place, unit 155, 3255 Highway 7, is open today! It is open 7 days a week from 11:00 am to 7:00 pm to better serve our customers. Services we provide in the new store include:
New Customer Sign Up
Invoice Payment
Technical Support (Sat. and Sun. only)
Equipment Return (No mail return*)
Equipment Pickup
The unique lifestyle destination will also provide customers the opportunity to discover new trends in technology and telecommunication with a retail space. In addition , a knowledgeable and enthusiastic team will deliver expert information and advice to create the finest customer experience.
At the same time, 241 Whitehall Drive is back to regular working hours and open Monday to Friday from 9:30 am to 6:00 pm.
*CIK Markham store only accepts the equipment return in person.