CIK Sponsoring LanceBotics 200 Robotics Team
2017-08-14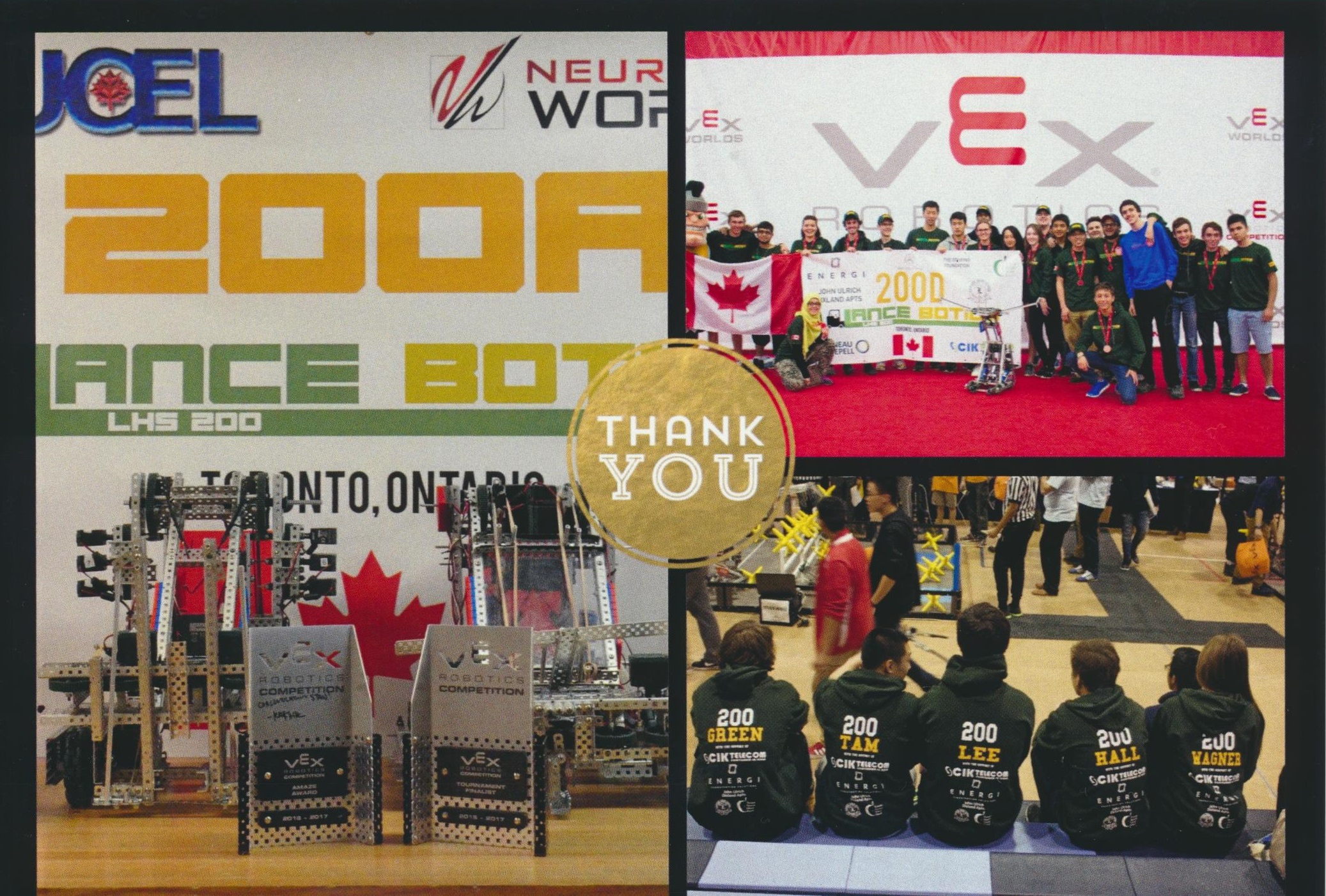 CIK Telecom is proud to be able to sponsor LanceBotics 200 Robotics Team, who has made it to the Vex Robotics World Championships in 2014- 2015, with a second visitation in 2015- 2016.
LanceBotics, established in 2013, is Leaside High School's Vex Robotics club. Its Team 200 is an extracurricular robotics team of 45 Leaside High School students, a teacher volunteer and parent helpers. LanceBotics Team 200 is divided into three different teams (Team 200A, 200B and 200C) competing against other schools in VEX Robotics competitions.
With the supports of CIK and other sponsors, LanceBotics Team 200 can focus on the next VEX Worlds Robotics competition season. We believe LanceBotics will have many successful years to come.