CIK supports 2017 Montreal's International Dragon Boat Festival
2017-07-26
After having a wonderful celebration of Canada's 150th anniversary and the 375th anniversary of the city of Montreal, the annual Montreal Dragon boat festival was held on July 8-9 at the Montreal Olympic Water Sports Centre. The event was unprecedented and attracted more visitors and dragon boat teams than ever before, boasting 152 dragon boat teams from North America and other countries over the world. Before the events started, the Canadian prime minister Justin Trudeau congratulated the cultural event through video and wished the teams at the event and the festival great success!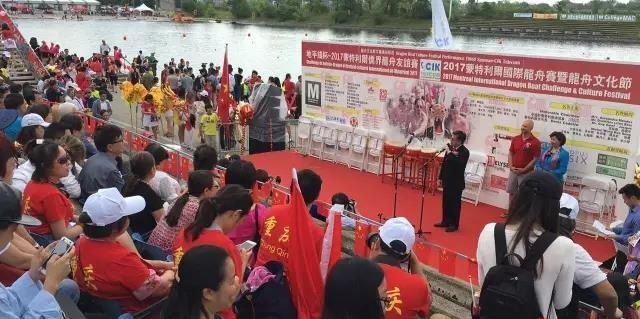 This year's event consisted of a 500m free race, a 500m mixed race and 1000m free tournament. Although several tournaments had been won in previous years by the favourites, this did not prevent all the other teams from fighting trying to go for gold and show their fighting spirit. The two-day festival not only attracted a large number of Chinese Canadians to enjoy and cheer on the teams but many different Canadians from various backgrounds and cultures came to enjoy and cheer on the teams wholeheartedly.
CIK Telecom has always been supporting the Chinese community in Canada with the mission to promote and create a responsible, cultural open-minded and welcoming community .Through the active establishment of charitable funds, the community organises a welfare of activities that promotes energy conservation and environmental protection and awareness. Furthermore, CIK is there to contribute to the community by promoting cultural diversity and multiculturalism through physical activity and events.
The activities of CIK at the event were providing an awe-inspiring cheering squad, that consisted of beautiful young girls, who cheered on all the participating teams. Secondly, CIK staff was at the event to hand out free gifts to visitors. In our modest ways we hope to promote and contribute to the Chinese dragon boat culture and we hope we spread the spirit of the dragon boat sport.