CIK Participating in Orbis Plane Pull to Help Children Regain Their Sight
2018-04-10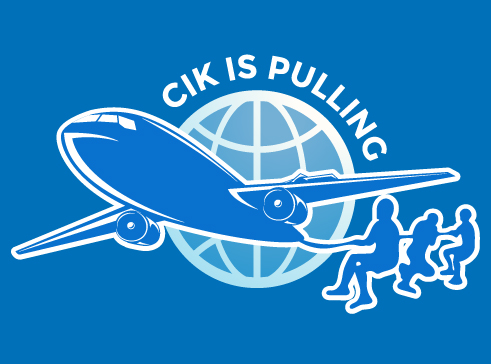 We will be participating in the Plane Pull for Sight 2018 event in Toronto at Pearson international Airport on May 27, 2018. The event is held by ORBIS Canada to end avoidable blindness. For every dollar we raise, a child can get treatment to retain his/her eyesight.
Join us in supporting this worthy cause!
If I can do it, so can you! Together we can raise money for a great cause. Our goal is to raise at least $3000. but we can't do it without your help so please join us in raising money for a great cause by sponsoring our campaign.
Just click on the link below and it will take you to the CIK page where you can sponsor us and join the team for the plane pulling. On May 27, 2018, 20 pullers of our team will be pulling a FedEx 757 Cargo Plane, weighing 60 tons, along a 20ft course.
Share our link with your friends and family, and help us to help others. Let's show the world how strong CIK Telecom is in fighting for a worthy cause.
Thank you for your support!